4L60E
We have many 4L60E parts to choose from, click the buttons above to filter your search.  The 4L60-E (and similar 4L65-E) is a series of automatic transmissions from General Motors.  It is an evolution of the Turbo-Hydramatic 700R4, originally produced in 1982.

The transmissions are differentiated by the 6 or 7 bolt bell housings. 4L60 uses a 6.5" depth bell and 4L65/70 uses a 7" depth bell . They also have different input shafts and torque converters. 4L60s uses a 298mm input shaft. 4L65/4L70 uses a 300mm input shaft and converter designed for LS applications only.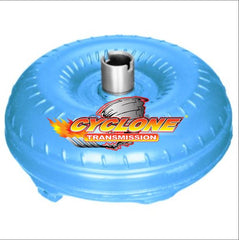 5.3L and 5.7L and some 4.3L Rebuilt TORQUE CONVERTER 24227088 P0741 300MM The oem part number for...
BRAND NEW TORQUE CONVERTER DUST COVER FITS 350, 400, 2004R, 700R4, AND 4L60E TRANSMISSIONS 4 BRAN...