4L60E
We have many 4L60E parts to choose from, click the buttons above to filter your search.  The 4L60-E (and similar 4L65-E) is a series of automatic transmissions from General Motors.  It is an evolution of the Turbo-Hydramatic 700R4, originally produced in 1982.

The transmissions are differentiated by the 6 or 7 bolt bell housings. 4L60 uses a 6.5" depth bell and 4L65/70 uses a 7" depth bell . They also have different input shafts and torque converters. 4L60s uses a 298mm input shaft. 4L65/4L70 uses a 300mm input shaft and converter designed for LS applications only.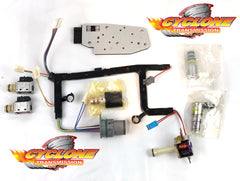 Contains all of the following NEW Solenoids   • A Shift Solenoid x 1 • B Shift Solenoid x 1 • 3...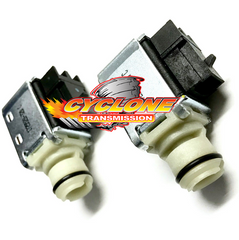 4L60E 4L65E Shift Solenoid Set -NEW- Fits both 1-2 ("A") and 2-3 ("B")  For GM Vehicles 1...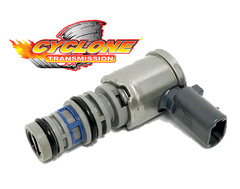 AC DELCO 4L60E TCC PWM LOCK UP SOLENOID 1996-2012 OEM 3-2 Downshift 1993-1995TCC Lockup 1995-...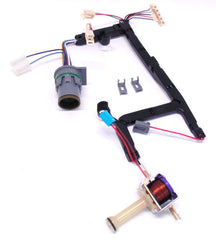 NEW 4L60E INTERNAL WIRING HARNESS FITS ALL YEARS 1993-2003 WE ALSO HAVE SOLENOIDS AVAILABLE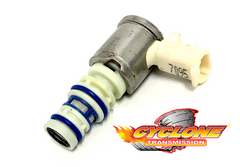 4L60E Transmission 3-2 downshift On Off OE AC Delco Solenoid white connector 1996-2009 GM Ite...