4L60E
We have many 4L60E parts to choose from, click the buttons above to filter your search.  The 4L60-E (and similar 4L65-E) is a series of automatic transmissions from General Motors.  It is an evolution of the Turbo-Hydramatic 700R4, originally produced in 1982.

The transmissions are differentiated by the 6 or 7 bolt bell housings. 4L60 uses a 6.5" depth bell and 4L65/70 uses a 7" depth bell . They also have different input shafts and torque converters. 4L60s uses a 298mm input shaft. 4L65/4L70 uses a 300mm input shaft and converter designed for LS applications only.
BRAND NEW TORQUE CONVERTER DUST COVER FITS 350, 400, 2004R, 700R4, AND 4L60E TRANSMISSIONS 4 BRAN...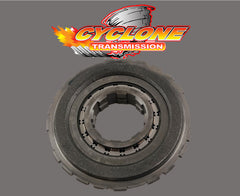 4L60E/700R4 Heavy Duty Center Support with Sprag BRAND NEW BorgWarner Heavy Duty Sprag Features u...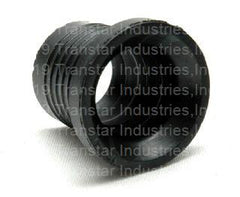 SHIPS SAME DAY!!!! DIPSTICK GROMMET- FITS MULTIPLE TRANSMISSIONS INCLUDING TH350 TH250 TH...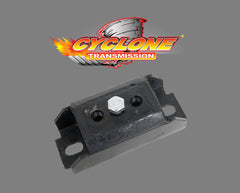 GM Universal Transmission Mount  Fits Most Rear Wheel Drive GM TH350, TH350C, TH400, TH700R4,...
FIXES MOST GM AND FORD 1/4" CHECKBALL HOLES