4R70/4R75
We have many 4R70/4R75 parts to choose from, click the buttons above to filter your search.
A revised version of the AODE was released in 1993 and Ford named it the 4R70. Compared to the AODE, it has lower 1st and 2nd gear ratios for better take-off acceleration and was designed for better gearset strength.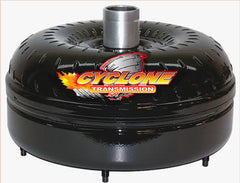 STOCK STALL SPEED AODE/4R70/4R75 TORQUE CONVERTER FITS ALL YEARS 1993-2010 FITS MANY EXPLORERS, F...