4R70/4R75
We have many 4R70/4R75 parts to choose from, click the buttons above to filter your search.
A revised version of the AODE was released in 1993 and Ford named it the 4R70. Compared to the AODE, it has lower 1st and 2nd gear ratios for better take-off acceleration and was designed for better gearset strength.
4R70/4R75 REBUILD KIT 1998-UP UPGRADE OVER STOCK CLUTCHES KIT COMES WITH: Complete Raybestos Fric...
Shifts and holds 1st and 2nd gear to any RPM when manually shifted, but retains automatic up-shif...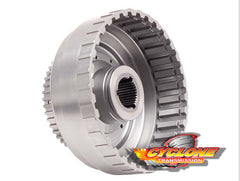 4R70 SONNAX SMART TECH FORWARD DRUM CORRECTS COMMON PROBLEM OF DRUM SPLITTING AND CAUSING NO FORW...