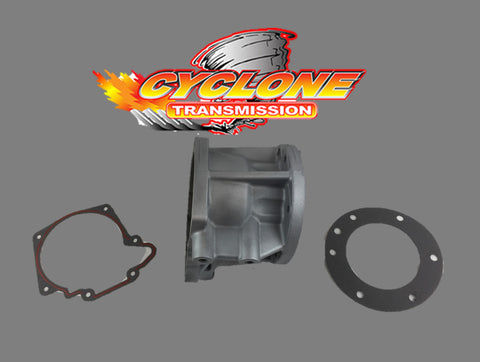 4R70W/4R75W/AOD 4x4 Transfer Case Adapter Tail Housing 6 3/8 With Gaskets RF-3L3P-7A040-AB or RF-F2TP-7A040-BA
Description:
Ford 4R70W Truck 4x4 Transfer CASE ADAPTER
Fits either casting#  RF-F2TP-7A040-BA or RF-3L3P-7A040-AB
6 3/8 Inches Overall Length
Sandblasted and painted SILVER, or your choice of BLACK/natural finish
BOTH GASKETS INCLUDED NEW
Quality inspected in a professional shop for any signs of abnormal wear or cracks
Rebuilt Ford 4R70W Ready to Install Extension Housing
6-3/8'' Long
Comes w/ New Gasket! This is the paper gasket w/ silicone bead used on 4R70W / 4R75E / 4R75W transmissions from 1996-2006.
We have many other different tail housings available, including 2WD
Please contact us for any questions.