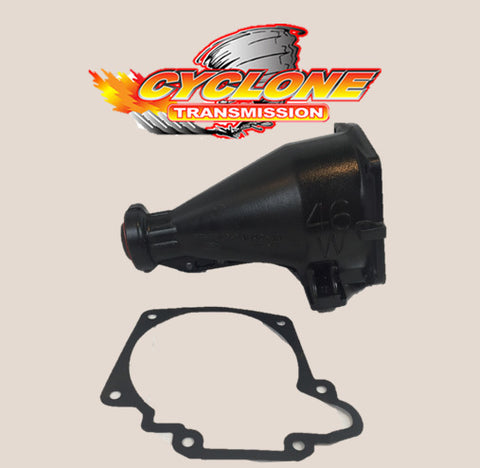 4R70/4R75 Transmission Extension Tail Housing 11 1/2'' Long F3UP-7A040-AA
Description:
Rebuilt Ford 4R70W Ready to Install Extension Housing
11 1/2 Inches Overall Length
Sandblasted and painted black, or your choice of silver/natural finish
New Bushing, seal, and paper gasket included
We have many other different tail housings available, including 4x4
Please contact us for any questions.
This is the paper gasket w/ silicone bead used on 4R70W / 4R75E / 4R75W transmissions from 1996-2006.
WE INCLUDE THE PLASTIC PLUG SO THIS HOUSING CAN BE USED WITH OR WITHOUT A SPEEDOMETER HOUSING!
THIS PRODUCT IS BACKORDERED FROM FORD! IF YOU ARE A FORD DEALERSHIP, PLEASE CONTACT US TO SET UP A WHOLESALE ACCOUNT AND WE CAN SUPPLY THESE TO YOU!